You are here
Books
Downloads:
Burmese - Karenni Dictionary

History of Karenni, SawLaMo

First Baptist missionary to Karenni State

The Origin Karenni

The Karenni Ethnic group.

The independence of Karenni State.

The independence of Karenni State and self determination.

The History of Karenni Independence

The customary ideology of Karenni People

The Background of Karenni

Learning Kayah Li Language

Kay Phoe Du, Phoe Byar Da, Bau Phoe Du

Kay Pho Du History- Shay Reh

About Ee Do_Burmese

The report letter from Karenni State commection
We are showing the books of our website below. You can view and download it.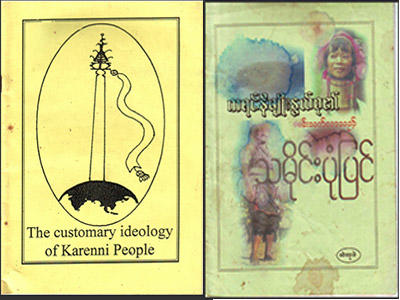 Thank you.